Short Walk 15
T

his walk takes us to Glen Eyre and returns via Crabbe Lane, named after Colonel Eyre Crabbe, who died in 1859 and called his estate Glen Eyre.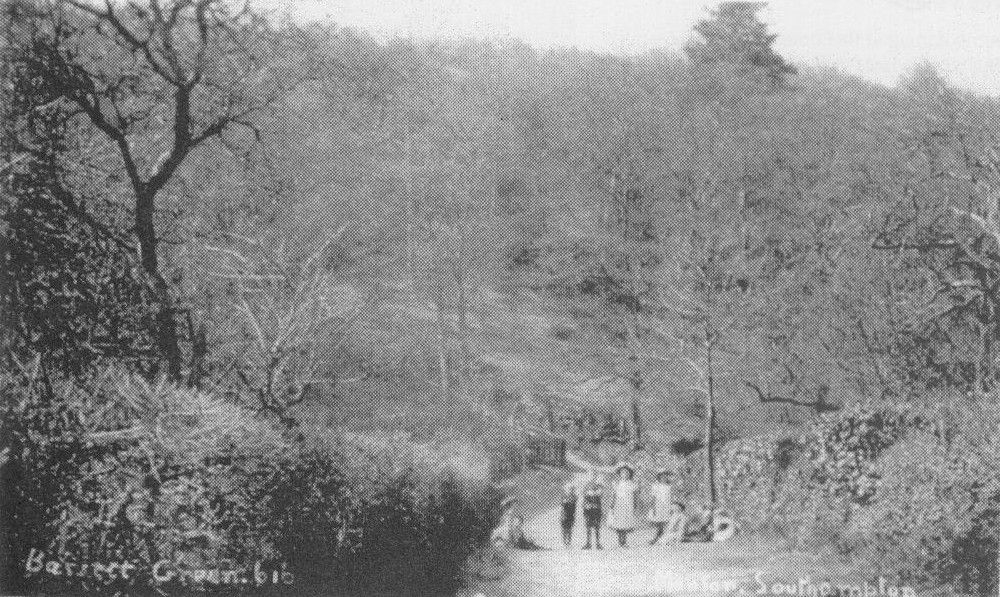 The walk takes about one hour.
Walk west along Bassett Green Road, past Lobelia Road, the entrance to Bassett Green Village, Bassett Green Close and Bassett Green Drive to the corner of Bassett Wood Road. Go through the black iron gate of North Lodge, beside the public footpath sign. Continue straight ahead until you come out into Bassett Wood Drive and cross the road diagonally to the left and go down the track where you see the sign directing to "Garden Cottage". Continue until you reach the footpath and cycle track connecting Bassett Green Close and Spindlewood Close and turn right. Go straight ahead and turn left into Glenwood Avenue. Take the first turning on the right, which is Glen Eyre Drive. Continue until you reach the entrance of the University's Glen Eyre Hall (Brunei House). To the left of the entrance is the start of the public footpath called Crabbe Lane. This path will eventually reach The Parkway. Cross over the road and continue along the footpath, straight ahead to Bassett Green Village. Go past the green and out into Bassett Green Road.