Posted by:
The Editor
in
2021 Newsletters
b

y Nic Monks

Basi was my partner and best friend who sadly died from her dementia earlier this year.
Whilst a somewhat private person, as a Collins resident of 30 years, many of you will have seen or met her – probably when out walking our greyhound, Winnie.

Basi was a successful artist. Entirely self-taught with no formal art education, her skills were innate and honed through hours of practice.

Her professional drawing career started in 2000. By the time she was no longer able to work she had completed around four hundred commissions for customers around the world.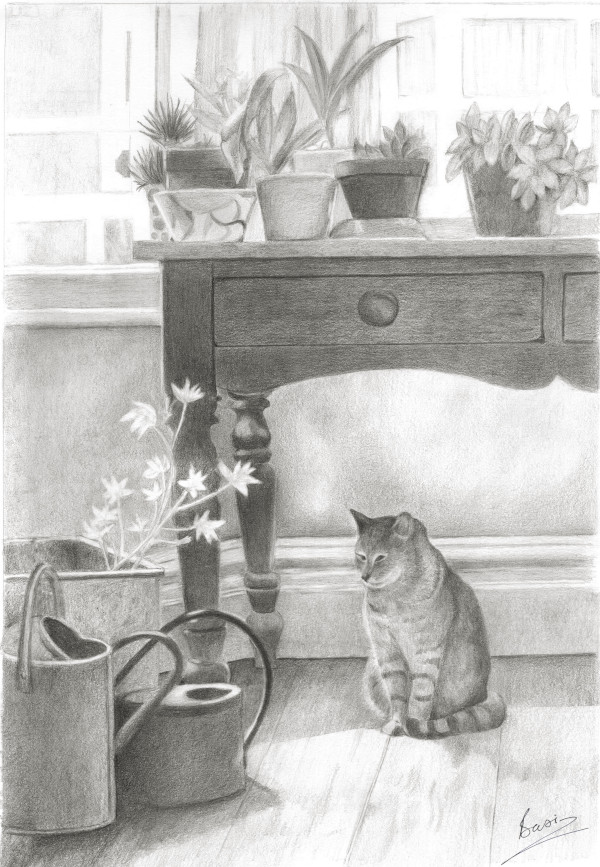 In around 2013 we started noticing difficulties with her memory and cognitive ability. Her last drawings were completed in 2014-15 exhibitions at Hilliers Arboretum and Hampshire Open Studios.
She passed away in March of this year.
This August, I exhibited her work one last time as part of Hampshire Open Studios. Examples of her drawings are still visible on her website at www.portraitsinpencil.co.uk